Recommended UV Baby Milk Bottle Sterilizer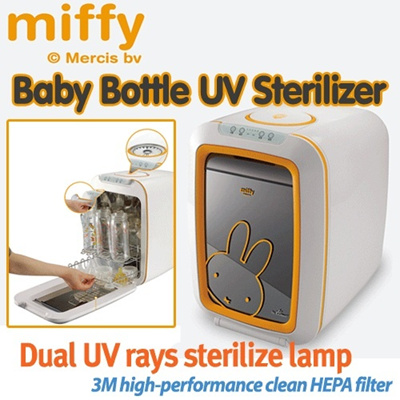 If you have a baby at home, you would need to wash and sterilize your baby's milk bottles after each feed. A troublesome task but necessary one. There are two ways to do it, with a steam sterilizer or the traditional way of using hot water to soak them. Both may pose some kind of scalding danger as it involves hot water or steam. It is often easy to get scalded by the hot steam or by touching the bottle while it is hot.
Therefore a UV sterilizer is not only convenient but is also much safer. You also do not need to boil water or fill the sterilizer with water, etc. and the bottles are not scalding hot. And you can leave the bottles inside until you need them.
A worthwhile investment that all busy new parents may want to consider.